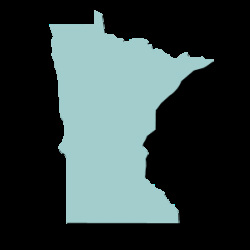 Dr. Peter Nash, is the leading world authority on egg antibodies. During his studies, he uncovered the history of the egg and he saw its glorious potential as an application for today's modern husbandry practices. Dr. Nash discovered that the chicken and its eggs were known by the earliest medicine men to be a powerful tool to fight illness.100's of years ago, Farmers would keep chickens to feed eggs to other livestock, because it was common knowledge that the chicken eggs had healing power. Eggs are now known to be the perfect protein and are the standard by which we judge other foods. In fact, the egg is no stranger to human health as well, modern-day pharmaceutical companies use chicken eggs to make flu vaccines for humans. Dr. Nash says we can compare a chicken to a mini factory that produces passive immunity in their eggs. Dr. Nash knew that all young animals could benefit from this passive immunity to fight disease. The fact that the egg is a natural, safe and renewable resource makes it a much better alternative to antibiotics for livestock producers, and so Dr. Nash made it his mission to start a company that would harness the power of the egg.
Dr. Nash met Ron Schmidt who is a fourth-generation farmer with industry knowledge and the two realized they would make a good partnership. Ron knew he could help guide Peter's science towards the needs of today's livestock producers. In 1999 the production system was built on the Schmidt family farm and the research and development started. After years of trial and error and perfecting protocols in chicken maintenance, product development and product testing to get the best possible product for the market Peter and Ron formed a new company called EgCo Protein. In 2010 Provanco Feeds was formed to market and sell the products for EgCo Protein.
Provanco Feeds is honored that EgCo Protein has shared its talent, knowledge and years of research and development with them. Provanco Feeds is a family owned and operated company which provides the best whole egg products on the market today. Our specialized whole egg binding proteins have been a valuable addition to many proactive animal health protocols throughout the United States.
Provanco Feeds is proud to produce American Made Products. Our community and surrounding area has rich agricultural roots and we hope to continue to enrich our community and our great country with our whole egg products. We are committed to buying local, hiring local and being as sustainable as possible.
Provanco Feeds has all cage-free laying hens in our facility. We take pride in our cage-free chicken facility and we believe that our commitment to keeping our birds healthy in a humane and cruelty free environment is just one more way that we are a step above our competition.
Provanco Feeds produces natural, whole egg specialized binding proteins which contain no live viruses. Provanco Feeds products are antibiotic and growth hormone free and therefore have no withdrawal periods. We hope you will join us on our mission that started many years ago, to make your business, our industry and this country a more natural place.


Hours of Operation
Monday - Friday
9:00 am - 4:00 pm CT
weekend and After Hour sales subject to a surcharge
---
Legal Notices
Disclaimer: The Information in this website has been gathered from many sources and with great care. Provanco Feeds hereby disclaims responsibility for any of the following; pricing errors; the use or misuse of any products described in this website; and any losses incurred through use of products according to methods described in this website. All products should be used according to the instructions on the label. Not all products available in all states, and not available outside of the USA.
Phone orders may be charged to your credit card or placed as a C.O.D. When your C.O.D. arrives you may pay with either a personal or company check or money order.** If we receive a NSF check, the customer will be charged $35.00 plus any and all expenses incurred in collecting the amount in question.**
E-mail orders may be charged to your credit card or placed C.O.D. Please include full order information and personal information along with shipping and mailing addresses. Name: Business Name: Mailing Address: Shipping Address: City/State: Zip: E-mail: (E-mail is required) Phone: Fax: Product Information: Quantity Item Description/Size Price Total Number Each Amount
Damages & Shortages: For damaged goods, contact Provanco Feeds and save all packing material for possible inspection. Damages and shortages must be reported to Provanco Feeds within 2 days of arrival.
Shipping & Handling Charges: Please call or email for shipping charges.